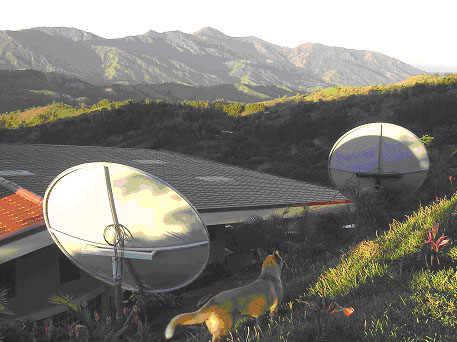 COSTA RICA TELEVISION - SATELLITE
Television is pretty much the same in Costa Rica as in the United States since the technology of satellite (DirectTV) was introducted back in 1997.
You won't miss much TV while living and traveling in Costa Rica since these satellite channels offer local channels in Spanish as well as many English channels including CBS, NBC, ABC, FOX, HBO, CNN, ESPN, TNT, the Discovery Channel and more. Most of the hotels (big to small) are on satellite and about the only channels you will have problems getting are the soaps and those trashy reality shows ... but isn't that why we go on vacations to get away from the boob-tube?