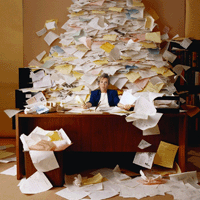 COSTA RICA BUSINESS ACCOUNTING and SERVICES
It does not surprise us when you hear that there just about the same number of accountants in Costa Rica as there are attorneys (somewhere around 12,000). Most Costa Rica accountants are affiliated with the Costa Rican Board of Accountants, in which they are authorized by public law 1269 to exercise their profession legally.
As with any profession, one has to be very careful when selecting an Accountant. It is highly recommended that you choose an accountant with care. He or she should have a college degree, be aware of the culturally different of the Costa Rican business environment, dependable, and have the skills of internet technology so they can protecty our financial and tax matters, and in some cases, legal advice or recommended a qualified attorney. Accountants should also be abreast in outsourcing and purchasing management. for any size company. One of the best things about Costa Rica, wherever your accountant is, they can just about travel any where in the country in a matter of hours.