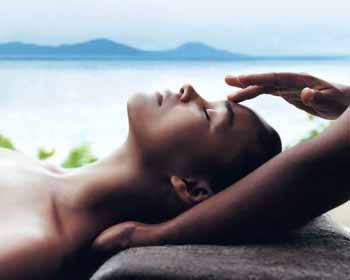 COSTA RICA SPAS and RESORTS
Let's put it bluntly, the more you go to spas, the better you get an understanding of the spa menu. There are over 500 spa resorts in Costa Rica, which most in some of the higher-class hotels, where one can get pampered with Body Scrubs, Polishes, Glows with all exfoliating treatments that use abrasives like salt, sugar, or nut shells to rub off the body's outermost skin cells You can just about have any metaphysical treatments you want including the infamous massage.

Many of Costa Rica Resorts and Spas combine a wide variety of recreational activities with your spa experience. At these vacation resorts, spa treatments and services complement such activities as golf, tennis, horseback riding, water skiing, and water sports. Healthful spa cuisine is on the menu alongside traditional fare, and alcohol is available. In the evening, guests can enjoy resort activity such as dancing and live entertainment. There are also, Children's programs that some offer. Day spas are designed to provide a beautifying, relaxing, or pampering with an array of treatments that even the Hollywood's famous would be envious that last for as little as an hour or multiple treatments that may take up to a whole day and at reasonable cost, about 50% less then in the U.S.