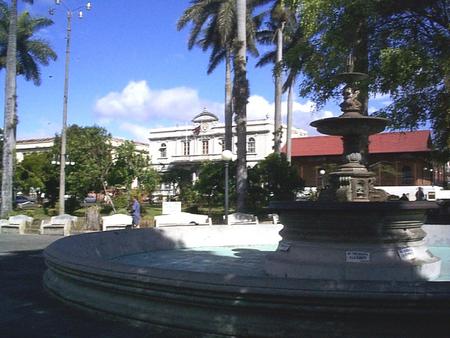 COSTA RICA PROVIENCE OF HEREDIA
Best way to describe Costa Rica's northern mountain provience, Heredia, is high mountains thick with tropical forests, spectacular waterfalls, and raging rivers provide settings for a multitude of nature and adventure activities in Heredia Province.
The rugged mountains of Braulio Carrillo National Park are characterized by thick forests, deep rivers cutting through steep canyons and countless waterfalls.
Heredia was founded in the 1570s as Cubujuquí. It later changed its name to Villavieja before adopting its current name in 1763.

It is often referred to as the "Ciudad de las Flores," but not because of the city's flowers, as many private tourist companies describe it. At the turn of the 19th centuary, the wealthy "Flores" family dominated political and social life in the city. Their home is now the city's municipal museum, located directly north of the central church. For a brief period in the 1830s, Heredia served as the capital of Costa Rica.