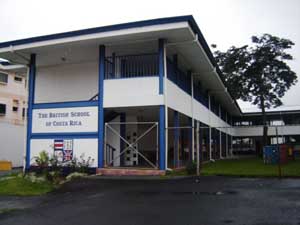 PRIVATE SCHOOLS in COSTA RICA
In 1869, Costa Rica became one of the first in the world to make education both free and obligatory. With said, it has one of the highest literacy rates in the world: the country boasts 94% literacy for those over 15 years of age. A lot of that is because it has a large number of private schools, which are found throughout the country in virtually every community.

Costa Ricans feel that their high education level sets them apart from many less fortunate countries in Central America and around the world and are extremely proud of their education level. They strongly believe that the key to a good life is schooling and continued training.
Primary education usually lasts 6 years while high school might be 5 or 6 years depending on the school of your choice and which degree/degrees are offered. There are three types of diplomas offered in Costa Rica and this will vary with each school.
The Costa Rican Bachillerato Diploma accredited by the Costa Rican Ministry of Education. (MEP) This is the National Baccalaureate/Diploma of Costa Rica.
The International Baccalaureate Diploma, accredited by the IBO in Geneva, Switzerland.
USA High School Diploma, accredited by the Southern Association of Colleges and Schools (SACS)
Private schools students spend from 7 to 9 hours in the school and many have been accepted to esteemed North American universities and colleges such as McGill in Canada and MIT in the USA.