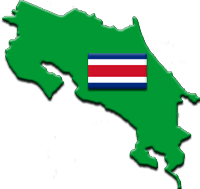 TicoTimes®.com has been online since 1998 and it always had information on Costa Rica. However, years ago when surfing the Internet, we saw many Costa Rica directories. Directories have always been the place to get niche information. Needless to say we became disappointed; much of the info was outdated, misleading, and with 1000s of dead links.
We figured Costa Rica was way overdue for a online directory that was organized, had good content, links that went to active websites and [most important] focused on the little guy.
With Costa Rican's becoming more involved in technological growth, online marketing and promoting, a good directory was what they needed. It was at that time we made Tico Times® into a full-blown directory and it was first published with ONLY ten websites.
It only took about a six months before we had over 1000 websites. Shortly later we got one million page views.
A year later, we published our blog and interfaced that with links from the 100 categories and 1000s of websites to give our articles creditability. Our Blog also took off – now its an array of tips, comments, news, travel and vacation spots and in some cases political views.
A few of our top articles have been Poaching of Costa Rica Sea Turtle Eggs and Sexual Predator Takes Job at Esterillos Hotel; these articles received 10s of 1000s of page views, got overloaded with comments and were linked to by other Costa Rica websites.
Close to 20% of our page views comes from bookmarks, which tells us that users love coming back and see what new websites we have added. And there is not a week that goes by where emails thank us for the information we have provided.
Our policy has always been promoting Costa Rica. We do it by trying to list quality websites in our directory and publish articles that focus on information, pro/con opinion, personal experience, and general interest.
We do not publish articles that are nothing but sales hype and/or have been used in Content Farms, others words, we thrive on original content.
Unlike other directories and blogs, we optimize all websites and articles before we promote and/or market them on Social Media, like Facebook, Twitter and Linkedin. All of our categories (directory and Blog) have RSS feeds.
For example, our feed for Newly Listed Costa Rica Websites and Blog has been picked up by many RSS feeds websites.
Submitting a website and/or article means good exposure for your website. Some of our websites have [and continue] to receive 1000s of hits.
Below are some useful links to our directory and blog.
If you want to submit a article please read this promote and market your Costa Rica Business
If you are interest in promoting/marketing your business, please to see our Advertising Costs.
If you want something special or need more information about our service, please contact us.
Pura Vida
Tico Times® Directory

Calypso Cruises