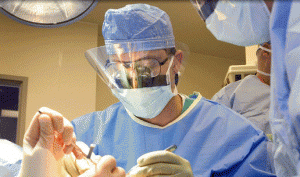 It has not been a surprise to some how Costa Rica has become a desired and popular medical tourism hub attracting thousands of medical tourists every year. They are coming in for all kinds of different medical treatments, starting from necessary surgery to elective procedures and prolonged treatments.
In the last few years, the medical tourism industry has jumped up 200% and that is expected to increase  within  the next few years, 4-6% of all tourists will be those seeking some sort of medical treatment.
Costa Rica is a great choice for North Americans. On the one hand, medical centers in Costa Rica have been developing and blossoming, realizing the needs of global patients to travel to other countries for medical purposes and working to raise medical standards and practice medicine at the highest level. On the other, Costa Rica is just a short flight away and the capital of San Jose has many culture similarities, as well as most medical staffs speak English, making it easy on patients.
Besides the active volcano(s) and the country's gorgeous beaches and legendary weather, the Costa Rican healthcare system has rapidly developed and the country is also known today as a leading medical tourism destination. As such, Costa Rica also offers very advance state-of-the-art private medical centers to Costa Ricans as well as inbound medical tourists.
According to the World Health Organization, Costa Rica's  health care system is ranked  36th, higher than that of the United States and one of the reasons why it has become very popular for plastic surgery.
Why Plastic Surgery in Costa Rica?
Plastic surgery isn't normally covered under medical insurance plans, a procedure of this sort can cost 1000s for patients, but  in Costa Rica that cost can be as much as 65% lower.  This includes breast augmentation, lifts, reductions and enlargement, facelifts and other facial procedures, tummy tucks, liposuction and more.
| | | | |
| --- | --- | --- | --- |
| Plastic/Reconstructive Surgery | US | Costa Rica | Saving |
| Facelift | $7,000-$9,000 | $4,600 – $5,000 | 30-40% |
| Rhinoplasty | $8,000-$12,000 | $3,500 – $3,900 | 50-65% |
| Breast Lift | $5,000-$8,000 | $3,000 – $3,400 | 40-55% |
| Breast Augmentation | $5,000-$8,000 | $2,700 – $2,900 | 50-65% |
| Blepharoplasty (Eyelid) | $4,000-$5,500 | $2,000 – $2,200 | 50-60% |
| Brazilian Butt Surgery | Up to $10,000 | $3,000 – $3,300 | 55-65% |
| Tummy Tuck | $6,000-$8,500 | $3,900 – $4,200 | 45-50% |
| Facelift | $7,000-$9,000 | $4,600 – $5,000 | 35-45% |
| Male Breast Reduction | Up to $6,000 | $2000 – $2600 | 50-60% |
Normally a patient will land in the country, check in a first class hotel, and within a day or so head for the medical center where they will be accepted by the board certified  physician (many of Costa Rica doctors went to medical school in the US) as they will start preparing for the procedure with preliminary checkups.
To speed up the process, the Internet has become a useful medical pre-qualification tool. Past and current medical records can be sent via email, and personal consultation(s) with a doctor can be done via Skype or any other video chat applications.  So after the preliminary checkups, surgery can be in a matter of a day or two.
Majority of the patience's have their surgery performed at one of the many private hospitals in Costa Rica, serving medical tourists from around the world.
La Clínica Católica Hospital,  Hospital Clinica Biblica and the recently opened,  Hospital Clínica Metropolitana are just a few medical centers that provide modern facilities, and technology advance medicine and services.
Once done with their surgery, patients are picked up by private transportation and recuperate in recovery centers that provide  breath-taking eco-environments along with  24/7 nursing care, and friendly- English speaking staff.  Your doctor will stop by regularly and monitor your recovery.
After that patients are free to enjoy a vacation in the beautiful country that becomes the extra bonus, something the US does not offer.
This Article has been written by Stuart Ben, A professional medical tourism facilitator. You can read more about medical tourism in Costa Rica here: Hospitals in Costa Rica : TicketMed
More on Costa Rica medical tourism, visit, Costa Rica Medical Costs, Costa Rica Doctors,   Diabetes Cure in Costa Rica, Stem Cell Care Treatment, Wellness and Health Care and Wellness and Rehab


Calypso Cruises