About 2 to four times a month we get these heartbreaking emails from animal lovers about stray dogs that wander the streets. And of course the story of the man who took a machete to a street dog, who only survived by a generous veterinary, pretty much had animals lovers in rage.
Those loving and caring pet owner know that owning pets, especially dogs, is a big responsibility. However, in Costa Rica it is no secret that there is a big dog dilemma, where one million dogs are abandoned each year and these dogs can become a nuisance.
The biggest problem is Costa Rica [according to the The Fundación de Rescate Animal Costa Rica] there are around 12,000 puppy mills/farms in the country, where some mass produce and sell puppies for as little as ¢500.000 colones ($1USD) per pet making that adorable creature the perfect gift that all can affore.
These farms range from just a few dogs to those that breed 1000s of dogs a year. What makes matters worse, there is no set regulation or government agency that enforces the living conditions of these animals. Personally, I have never seen a puppy farm, but I have heard horrid conditions. And many of the pet stores, which are all over the country, the conditions are not much better.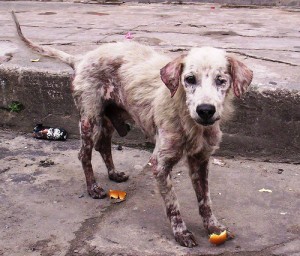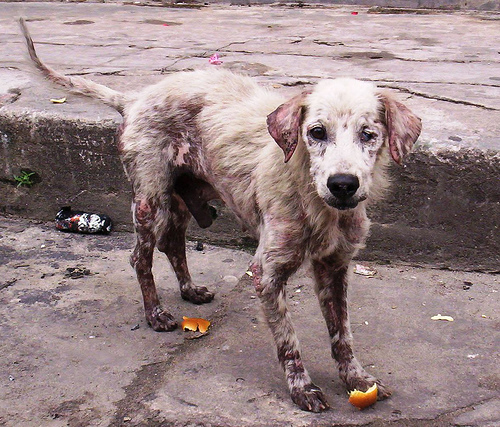 Back in January there was a Costa Rica Puppy Mill Investigation article by the Last Chance for Animals where Costa Rica's animal protection and rescue community have been in a long battle with the Costa Rican government to put an end to puppy mills. So far they have had little success.
Like all countries, dogs are released into the streets when owners no longer want to care for them and then these "callejeros" or "street dogs" gather in packs and left to fend for themselves on the streets. In Santa Ana, you can see them cruising down the streets, and hear them at night.
Like many countries, owning a dog in Costa Rica, give that person some sort of status symbols.
The information released on the radio program "Minuto a Minuto" by Central de Radios, that includes many of Costa Rica's radio stations like Radio Monumental and Radio Reloj claim that 95% of dogs sold in Costa Rica Pet Stores come from Clandestine Puppy Mills, who has been criticized by numerous Animals Rights Groups by their overcrowdness, overbreeding, and lack of adequate conditions for breeding.
Animals Rights Groups and the director of the Servicio Nacional de Salud Animal, have always said, owners who buy dogs should make sure they have adequate space and have the time and patience to care for their pet. But as we know, there are a lot on irresponsible owners. The other thing they warned about, avoid buying from pet stores, as many of the dogs come from puppy mills that continue to mistreat and over breed dogs, where eventually they become part of the one million plus stray dogs.
Below are links to Animal Rescue Centers … if you can please donate to their cause.
Below are some useful links about pets

Calypso Cruises