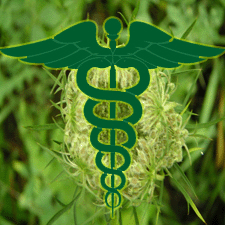 We get many emails asking about alternative medical and which doctor or practitioners would we most recommend. Requests vary from everything to vitamins injections and Cobalt treatment for whatever, HIV/AIDs and cancer cures and the increasing inquires about anti-aging remedies.
With Health Care in the US running amok,  Costa Rica has become a major place for medical tourism that include modern hospitals that provide  elective procedures as well as complex specialized surgeries such as joint replacement (knee/hip), cardiac surgery,  dental surgery, and cosmetic surgeries – the Central American country has also has seen an major increase in herbalism or what is also called, botanical medicine.
According to The United Nations, Costa Rica ranks in first place in Latin America for the development of curative and preventative diseases. And the World Health Organization (WHO) has Costa Rica placed higher for health services than that of the US. So it is very appealing for those seeking treatment to do it in Costa Rica and most important, medical costs vs  the US are a lot lower.
Herbal medicine is an approach to the treatment of diseases and medical complaints involving the use of plants and their extracts. Many conventional drugs also use medicines derived from plant sources.
Some 120 prescription drugs sold worldwide today are derived directly from rainforest plants, which Costa Rica has a lot of.  And according to the U.S. National Cancer Institute, more than two-thirds of all medicines found to have cancer-fighting properties come from rainforest plants. Examples abound. Ingredients obtained and synthesized from a now-extinct periwinkle plant found only in Madagascar (until deforestation wiped it out) have increased the chances of survival for children with leukemia from 20 percent to 80 percent.
Some of the compounds in rainforest plants are also used to treat malaria, heart disease, bronchitis, hypertension, rheumatism, diabetes, muscle tension, arthritis, glaucoma, dysentery and tuberculosis, among other health problems. And many commercially available anesthetics, enzymes, hormones, laxatives, cough mixtures, antibiotics and antiseptics are also derived from rainforest plants and herbs.
Herbal medicine is considered an alternative medical philosophy, as the efficacy of many of the ingredients used has not been scientifically proven or approved in the US, FDA but becoming more popular and openly practiced in Costa Rica.
Unfortunately, that has a greater potential to generate into scammer's haven with their well-versed hype in herbal remedies, massage techniques and guided meditation. Generally the only thing they provide is a psychological sounding board for the one that seeks desperate treatment.
According to WHO there is no registry of traditional health practitioners in Costa Rica. Many biomedical health practitioners have a negative bias towards traditional healers and traditional medicine, thinking of healers mostly as quacks and with that said, the medical fraud cases have increase as people seek last minute help from those practicing without a license, to useless supplements, worthless or dangerous diet aides, fake medicines and the last stop in cures for cancer.
In Costa Rica traditional medicine practitioners are not licensed, nor are they sanctioned for practicing medicine, which leaves an open book to anyone that wants to practice Alternative Medical in Costa Rica. Countries like the US have rigid laws that forbid the so-called, Snake Oils. It is unclear to calculate the number of frauds, mostly due to people embarrassment of when they get conned out of their retirement funds, and do not report it.
Though the production of traditional medications is somewhat regulated in Costa Rica, like what happened when the Costa Rica  government banned stem cell research the  practice of traditional medicine is generally ignored in official health laws.
However, the good news is, this may soon change as the Legislative Assembly is currently considering a bill that would regulate traditional medicine. When it happens and what it regulates may be another story.
The other good news is, Costa Rica is excelling when it comes to alternative holistic approach which goes far beyond the Mind-Body connection, like yoga, and is becoming a preferred place for wellness whether it is after surgery recuperation, weight loss (Bariatric Surgery) strength training, drug treatment, rehabilitation, or general conditioning in an exceptional environment. It has also become the place to go for the rich and famous who want seclusion.
Many of the centers have top professional and trained medical personal that focused on nutrition counseling, exercise, education and behavior modification. They work with you on not just short-term solutions but on the long-term lifestyle changes, such as Holistic healing.

Calypso Cruises