When someone mentions Jaco, Costa Rica, the instant thought is the Wacos. Besides probably the most visited beach in Costa Rica, its closest beach to San Jose, great and almost "sinful" night life, surfing, unique shops and an assortment of art galleries make Jaco a must for almost all itineraries that cater to all types of people.
In Jaco walking down the street, you will find an array of characters, from the black-socked tourist, families, surfers, backpackers, eco-gurus, drifters, hookers, con men, locals, druggies, the rich and famous – to the down and out and that's just a start.
Jaco will, if not, has become the largest seaside community in Central America, and with said, development projects have sprouted up faster then Mid-West corn fields. Investor opportunities for all levels range from low-priced cracker-jack condos, view and back jungle lots, to luxury condos, villas and estates that are the envy of any country.
The Jaco day and night life is very diverse. At Los Suenos Marina, million dollar yachts berth alongside of local fishing skiffs. The success of Los Suenos Marina clearly show the waconess, when they sold out all of their slips. International and high-dollar restaurants compete for customers of taco stands, French cafes, bistos and fast food restaurants like Kentucky Fried Chicken. Bars are every few feet it seems that host live music that range from Latin, rock and roll, disco, blues and Jazz.
Gambling establishments includes, Hard Rock Casino, Jaco Fiesta Hotel, Hotel Cocal and the Hotel Amapola with larger casinos in the planning stages. Also Jaco boasts the only adult hotel Copacabana Desire where once can cruise around in a private area, naked.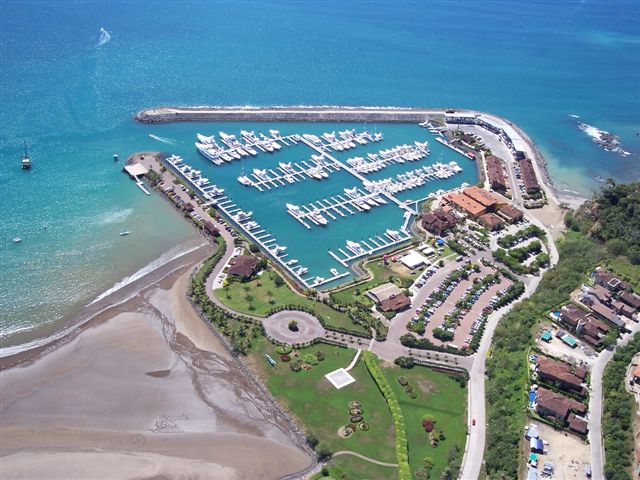 Shopping Mall chains Mega Super and Wal Mart (Mas x Menos) also side the small shops or tiendas are just a few of Jaco's unique if not bizarre characters.
Within a few years (editor note, the highway is now completed) the new highway will connect Jaco to the capital city of San Jose – thus cutting the drive down almost in half (less than an hour from the normal 1 and a half to 2 hours, if not longer depending on traffic) to some of the best one-day recreation tours in the world, like sport fishing, ATV tours, canopy tours, an aerial tram, jet ski tours, parasailing, ultra light, horse back riding, kayaking and ….
…. blab, blab, blab or just plain, crazy or waco!

Calypso Cruises