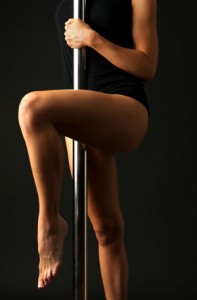 Many of the strip clubs in Costa Rica are in an area known as the infamous Red Zone (Zona Roja) of San Jose, which starts just one block north of the Central Market, and continues downhill to the river and old prison.
Zona Roja and the Dominican Zone are two of San Jose's most notorious areas for high crime, like pickpocketing, drugs, assaults, and petty theft, so unless you know the area, or traveling with someone who does, it is advise to steer clear. If you do go, make sure you take a taxi going and leaving.
Map of San Jose's Gringo Gulch and Zona Roja
Generally the further you walk west and south from the post office the riskier the neighborhood. The areas like the Central Market can get crowed, especially after 3pm. Nightclubs and strip joints in Costa Rica are known as places for prostitution and only add to the countries adult lifestyle. For more, view the Map of San Josa and Costa Rica Adult Nightlife. The reviews and photos are from, Adult Search.
Arcadas – Strip Club
2233-3869
Three and a half blocks from Parque Central on Calle 2, San Jose.
Arcades is a strip club/brothel that rents rooms by the hour. Occasionally some nice Colombian talent can be found here, which for the cheap price of $25 may very well be an excellent value. The girls here will strip all nude and the drinks are pretty cheap. Arcades is in an area with several other clubs so if there is not something here that you like then you can very easily skip on over to the next.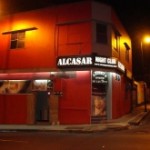 Alcasar – Strip Club
2223-1250
Corner of Calle Central and Avenida 7, San Jose.
Alcasar has some pretty hot girls and the club is pretty nice. The fun stuff is not cheap here but with a little insider advice you might be able to get a pretty good deal. Try getting a two song dance that will cost you about $10. Then while in the room with your sexy little Latin American, try whipping out the condom and presenting the question with a tip of about $40. You will either be pleasantly surprised with the outcome and hopefully so will she. There is a cover charge of about $8.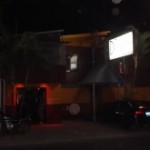 D' Pelufo
441-2079
From the Hampton Inn Alajuela 150 meters West, San Jose
This is definitely a higher end club. The girls here are also very good. Def a good lineup and they definitely strive to insure that you are having a good time. There are rooms for dances and although they may be a little hesitant to let you know this, there is sex in the back rooms for $180 for an hour. Definitely not cheap but on a good night you will get what you paid for. They will charge you about $10 to enter and about $35 for a six minute dance. Sex in there is difficult but possible at times possible as well.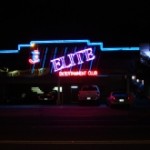 Elite Night Club – Strip Club
2256-4802
InterAmerican Highway in between Calle 34 y 32, San Jose
Elite Night Club is part of a chain of strip club brothels in Latin America. The talent at Elite is always top or right near the top of the competition. Make sure to bring your wallet though because to get a girl out of here to fuck will cost you $200 to the house and about $150 to $250 to the girl depending on how well your negotiations go. There is no sex openly permitted in Elite although there are private dances, which sex may be possible if you get the right girl at the right time. There is no cover which is standard in other Elite Night Clubs although there is a two to three drink minimum depending on what your drinking. The club is very clean and comfortable as well and if you are into watching the girls strip then this place will offer you a good show.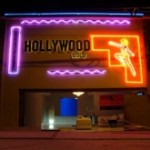 Hollywood Gold Club – Strip Club
2232-8932
Sabana Sur in front of the lake, San Jose
This is one of the nicer strip club/brothels in all of Latin America. Everything in the club is brand new. Amenities include everything up to jacuzzi and plasma tv's in the private rooms. The price is kind of steep so make sure that your that your pockets are fat before you enter. They charge about $20 to enter but with the entrance fee you will get a couple of drinks. The girls here are definitely in the upper echelon of girls so if you are looking to bang your dream girl then this def may be the place to look. They say that there is no sex in the champaign room but we are pretty sure that, that rule can be broken for about $100 or $200.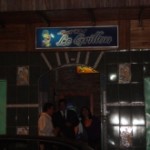 La Grillon Night Club
222-7352
Calle 6 in between Ave 4 and 6, San Jose.
Club Le Grillon is known as one of the best night clubs in Costa Rica and most upscale after the brand new Tango India VIP and Hollywood Night Club. The talent here is very strong and at about $30 for 20 min in the private dance room or $100 for an hour in a private bedroom. We did find that some of the security there are assholes. Not rude but very dumb. The girls are sweet and hot and ready to fuck for about the price to fill up your car with gas so God bless this place and the girls that work there.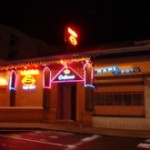 Lipstick – Strip Club
223-7640
Corner of Calle Central and Ave 7, San Jose
This is one of the nicer small clubs that we have seen. The inside was completely done up and looks like a super nice exclusive private club with really nice furniture and comfortable couches. The girls are nice although this price seems a little high relative to the Costa Rica talent pool and the price to pay for some good putang. In this establishment I saw one of the largest asses that I have seen in my life attached to a not great looking girl with a pretty large body. The good news is that this girl is still the same price as a every other girl as they have not adopted the price per kilo method of selling the putang as I had recommended to them.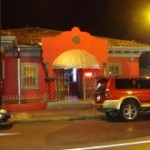 Margaritas Taberna and Night Club – Strip Club
2256-0602
Ave 18 and Calle Central Alfredo, San Jose.
This place is not the best but has its moments. The prices are cheap but there are certainly better values in terms of better talent like Molina Roja or even New Fantasy and Little Havana Club for a few bucks more. This is a strip club in which the girls are dancing naked and you are banging for $30. Make sure that you watch your wallet when buying drinks for the girls because your tab can get quite expensive very quickly as drinks for the girls will cost you about $10 a pop. At the end of the day just pay for the sex instead of the drink this way you can pop your load for only about $20 more.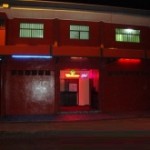 Molina Rojo – Strip Club
2222-4706
On the corner of Ave 10 and Calle 2, San Jose.
Molino Rojo is a strip club but fortunately most of their time working girls are not really in the dancing mood. This is basically a place that stays open late and has cheap sex. Not the worst thing in the world.
Just don't expect to find the talent anywhere close to stellar.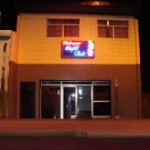 Club Monaco – Strip Club
On the corner of Ave. 9 and Calle 6, San Jose
Monaco Nightclub is a club that I would consider good bang for your buck. The price is quite affordable and relatively speaking as to the Costa Rica nightclub circuit, the talent is pretty good. It should be possibly to find a little cutie in here that looks good before your third shot of hard alcohol. You will have to get your negotiating skills in gear to take a girl out. The club is above average, nice and pretty clean with a fairly new appearance. The area that Monaco Nightclub resides in is not the best area but you should be fine as long as you take a taxi even if it is across the street.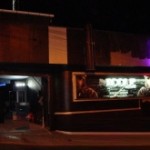 Nicole Nightclub – Strip Club
222-2256
Ave. 9 in the Zona Roja, next to Tangas, San Jose.
Nicole's Nightclub is a decent but fairly high priced strip club located in the not so good area of the Zona Roja (meaning red zone or red light district). Be careful with your wallet on the streets and be even more careful inside the club. The thugs may be outside but the sharks are inside. Remember, these girls are paid professionals and your tab has the ability to get quite high very quickly if you don't keep an eye. The talent level is pricey considering they are few beauty queens.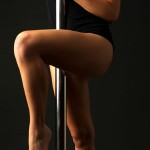 Pantera Rosa – Strip Club
2223-1780
Calle 9, 10 meters south from Ave 12, San Jose
The Pantera Rosa is one of the best places in Costa Rica, first of all in terms of the talent and the best bang for your buck. It is a fun and lively strip club environment. The seating is comfortable and the girls are friendly. To bang a girl at the club, you will be paying $30 for 15 minutes. Even if you double the time and take her for a half an hour then that will still leave you paying only $60 for the half an hour to bang a girl. To take a girl out then the price is still reasonable at only $50 for the house and about $100 for the girl. Pantera Rosa gets a two boner salute from us!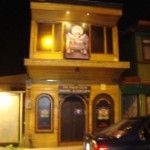 Pirate Club – Strip Club
2221-5174
and 10 Ave. Between 12-14 St., San Jose.
This place is a favorite in San Jose. Everyone in the Pirate Club is dressed like a pirate. The talent level of the girls here is very high and the facilities are very comfortable and top notch. The prices here are excellent as well as you will be paying approximately $25 for 30 minutes before 6:30 and then after 6:30 it is increased to about $35 for the half an hour. Something that is unique here is the live sex show that is offered on a monthly basis for a $10 admission. Four to six girls go up on stage and proceed to strip and engage in an all out orgy of lesbian sex and penetration with sex toys. Bottles of oil are passed out to the male audience who enthusiastically lube the girls down, and insert tongues and fingers in all orifices. Fun for the whole family!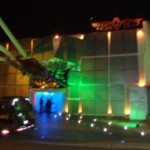 Tango India VIP
2220-4782
Calle Vargas in Uruca, San Jose
This is one of the nicest strip club brothels that you will ever see in your entire life. The facilities are around 50,000 square feet complete with Jacuzzi, plasmas TV's, and all other amenities. The talent level of the girls is on a world class level and it better be for the price that you are paying. Expect to pay $350 to take a girl out of Tango India VIP plus the tip to the girl which will be negotiated anywhere from $150 to $500 depending on the girl and the night. There is no sex openly permitted on the premises although time in the private room is private and when the tip money comes out then more than the tip will be aloud to penetrate your Latin American beauty.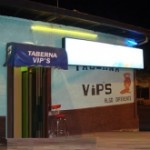 VIPS Taberna – Strip Club
2223-7110
Automercado, 400 N, San Jose
VIPS Taberna is a typical middle to lower end Costa Rican strip club/brothel. Most of the stripping on stage here is held to a minimum to the delight of the most of the patrons. At this point, we are unable to confirm on the true reason why the girls do not strip. We have strong reason to believe that it has something to do with the following. First off, most of these girls have seen themselves in the mirror lately and are just as repulsed by the site as themselves as we are or that they are just not physically capable of getting up to the stage. The great thing is that it is only $20 to bang so if you are really that drunk or really just that horny then you can always grab two 4's and call it an eight.

Calypso Cruises