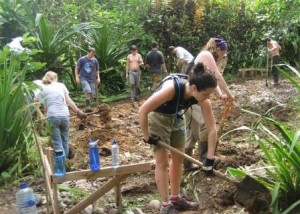 For such a small country, Costa Rica seems to be a leader in volunteer programs. The number of individuals interested in donating their time – there are literally hundreds of organizations throughout Costa Rica and each has its own mission and purpose.
One of the biggest volunteer programs is for the protection and conservation of the Sea Turtles. Many eco-conscious tourist will join a program for a day or so as part of their Costa Rica Vacation. Various organizations have reported a rise in volunteers over the past few years
Costa Rica means the rich coast and is considered as one of the most exotic places on the earth. So why not spend a few weeks, months or even years helping those or a cause that needs help?
Although Costa Rica has been known as a travel destination that is considered not expensive; still getting a chance to volunteer enables you to visit the place as well as serve humanitarian goals. Through these programs you not only actively participate in some noble cause, you also get a chance to know about the culture and people. These programs require teamwork and thus you need to work closely with other team members. Through these interactions, you also get to know about them, different places and culture that they come from.
Some of the top websites that offer a varity of volunteer programs are: Global Crossroads – uVolunteer – Volunteer in Costa Rica – i to i Volunteering – Global Volunteer Network – Tropical Adventures Foundation – Volunteer Abroad in Costa Rica
And other smaller organization can be found under our category, Volunteer and Organization
It has been found that the volunteers in Costa Rica contribute to a range of programs like orphanage, community development, construction, turtle conservation, agriculture, and various other healthcare projects.
Animal Rights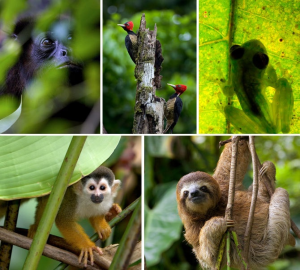 Numerous volunteers are needed for the organization for the protection of animals in Costa Rica.
Construction
Volunteers will work on one of our construction projects based in and around San Jose. These include renovation work (painting, plastering and repairs) and full construction projects (carpentry, masonry, laying tiles and plumbing).
Coffee Cooperative
In our Coffee cooperative program, volunteers will assist with the sustainable production of coffee in a rural farming community, in the mountainous region of Costa Rica
Environmental and Protection of Wildlife
Volunteers helps with the Eco Preservation Society and are actively engaged in sustainably focused programming for the purpose of wildlife conservation and reforestation.
Turtle Projects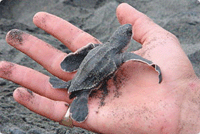 Volunteers will work with the endangered Olive Ridley, Leatherback Black and/or Green turtles along the gorgeous coastlines of Costa Rica. Both species' populations are in sharp decline due to over harvesting of eggs, beach development, fishing, pollution, and being killed for their meat and leather.
Healthcare – Health Education, Therapy, and Disabilities.
Volunteers will work in either a residence or community center for a variety of Health & Disabilities such as, HIV positive people, autistic adults and children, handicap, low income, and elderly.
Orphanage and Childcare
At the orphanage and childcare placements, volunteers will organize a variety of activities for the children, and assist with their school work.
Teaching English
At teaching English placements volunteers will teach children of all ages, and will also participate in cultural activities and recreational games.
And Lastly, Benefits of Participation
On a personal and charitable level, one may receive a number of benefits with the participation in activities. One of the benefits is one can gain international work experience that will help one to perform more competitively in today's job market. Living with a community of the place help one to broaden the worldview. One can get enough information about the culture, religion, tradition, language, food, clothing and lifestyle of communities living at different places.
We encourage those that are interested, please volunteer …

Calypso Cruises