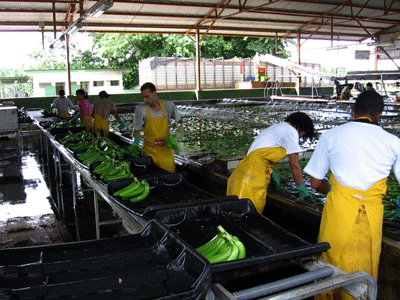 COSTA RICA ECONOMY AND TRADE
In recent times electronics, pharmaceuticals, financial outsourcing, software development, and ecotourism have become the prime industries in Costa Rica's economy. High levels of education among its residents and reasonable labor wages have made Costa Rica an attractive investing location, like Santa Ana. Heredia, and San Jose.
The economy has been expanding for Costa Rica in part because the Government had implemented a seven-year plan of expansion in the high tech industry. The central government offers tax exemptions for those who are willing to invest in the country. Several global high tech corporations have already started developing in the area exporting goods including chip manufacturer Intel, pharmaceutical company GlaxoSmithKline, and consumer products companies like Procter & Gamble, Microsoft, Starbucks and Home Depot, trading has boomed during 2004 and 2005, and the country obtain a full Asia-Pacific Economic Cooperation Forum (APEC) membership in 2007. China is investing billions into the economy.

The trade liberalization process began in 1985, when customs tariffs decreased to 11% and a 0% on raw materials and 1% on capital goods. Other tariff barriers were completely eliminated as well. Because of these tariff concessions and other favorable elements, direct foreign investment (DFI) has increased during these years. From 1990 to 2005, the DFI increased almost 400%.