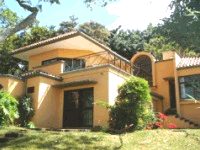 COSTA RICA NORTH PACIFIC REAL ESTATE FOR SALE
Real Estate in Costa Rica's North Pacific Guanacaste Provience is famous for it's beaches, climate and kick back locals. A few of the popular beaches are Tamarindo, Playa Conchal, Flamingo Beach, Grande, Pinilla and Potrero. Other areas that real estate buyers like and are more southern are the, Playa Samara and Carrillo, Peninsula de Nicoya, and Nosara. Most real estate agents agree, the North Pacific is under going a strong economic growth.

There are several signature golf courses and many large hotels and resort type real estate for sale. The main city, Liberia has an International Airport. The beaches communities of Hermosa, Ocotal, Flamingo, Tramarindo, Ostional and San Miguel are stunning, with an a year round fishing season. Rincon de la Vieja National park is here and during the green season, this area is the driest.
It is easy to fly to several landing strips or the airport of Liberia. Much of the real estate for sale is surrounded by the national parks of Santa Rosa National Park, Rincon de la Vieja National Park, Las Baulas, Palo Verde National Park, Barra Honda National Park, and Guanacaste National Park.
Retire in Costa Rica
Santa Ana, San Jose and Heredia on Investment
Costa Rica Real Estate Fraud
Buying Property In Costa Rica – Taxes, Capital Gains, Corporation
Costa Rica Squatters – Legal Procedures